James Stevens – President & CEO
James is a retired teacher from Houston, Texas. He was admitted to Prairie View A&M University, one of the Historically Black Colleges and Universities (HBCU), on an Army ROTC Award Letter. He entered into this field when he needed after being a victim of identity theft. He also started reals estate during that time, flipping distressed property to create wealth. After extensive research, he was able to fix the errors in his credit report and has since helped family, friends, and others repair their credit. His mission is to empower others to create wealth that will be passed down through generations.
James Dixon – Vice President of Reach & Marketing
James is a retired member of the United States Armed Forces. During his active duty, he encountered a challenging situation where he didn't receive his pay for several months due to identity theft.  Upon conducting an intense investigation, he discovered that another soldier had the same first and last name and date of birth. Determined to rectify the situation, James worked tirelessly to successfully clear the errors in his credit report.  As a result of his success, James has since helped others. With his personal experience and expertise, James has become a valuable asset in helping others.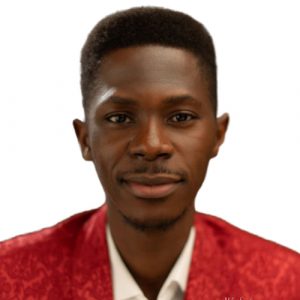 James Polamz-King – Communications Director
James is a talented and highly regarded writer and editor, known for his exceptional storytelling abilities. Throughout his career, James has honed his skills by working with a variety of agencies and companies, gaining valuable experience in the process.  This expertise has not gone unnoticed, and James has become a sought-after talent on freelance platforms. He is in high demand for his writing and editing skills, as well as his ability to bring stories to life in a captivating and compelling way. With a keen eye for detail and a passion for storytelling. James is an asset to any team and continues to be a highly valued freelancer in the industry.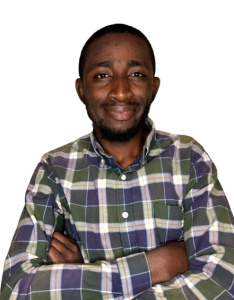 Nanpyal Denis – Chief  Operating Officer
Nanpyal, AKA Saddle all the way from Nigeria, West Africa. He is an talented independent producer and rapper of hip-hop and R&B. He is an interesting freelancer and a professional lyric writer, rapper and music producer. He has over 6 years of experience in this filed.  He also specialise in genre's like Rap, Trap, Drill RnB, and Dance Hall music. I play the piano and keyboard professionally. 
Emmanuel Ikoko – Music Co-Director
Emmanuel is a highly experienced sound engineer, with over 15 years in the field. He is a multi-talented individual, proficient not only in sound engineering but also as a singer, songwriter, rapper, and record producer. His diverse skills and expertise have been well received on freelance sites, where he has established a solid reputation for delivering exceptional work. Whether in the studio or on stage, Emmanuel's passion for music is evident in all that he does, and he continues to be a sought-after professional in the industry.
Iningu – Music Co-Director
Iningu is a versatile and accomplished musician who brings a wide range of skills and experience to the table. ;is a versatile and accomplished musician who brings a wide range of skills and experience to the table. As a music producer, multi-instrumentalist, singer, and songwriter, Iningu has a deep understanding of many different genres, including Afrobeat, pop, dancehall, RnB, Afro-pop, hip-hop, and future bass. This diverse skill set, combined with his natural talent and passion for music, has made him a successful musician in his own right. Iningu continues to captivate audiences with his dynamic and powerful music, leaving a lasting impression on all who experience his music. 
Ahmed Zeeshan – Webmaster
Ahmed boasts an impressive 14 years of experience in the IT industry. He has worked with various development platforms as a certified Microsoft professional developer. His expertise spans data analytics, business intelligence, and software and web applications. 
Abbas Abu Nidal – CRM Specialist
Abbas is an experienced digital marketer, automation, sales funnel designer, and strategist. His skills encompass email marketing, project management, and social media marketing. Abbas is adept at creating effective setups and automation, crafting visually stunning, mobile-responsive landing pages that grab attention and drive action. He keenly designs and optimizes automated workflows to enhance efficiency. 
Olaniran Abriztym Abdullahi – Dancer & Video Editor
Abriztym is a supremely talented dancer with ten years of experience. He has trained in various dancing styles, such as ballet, afro, and hip-hop. His country-wide performances have garnered numerous awards. In addition to his dance career. Abriztym is a skilled video editor, graphics designer, and content writer, showcasing his versatility and creativity. He is ready to dance the company's growth up.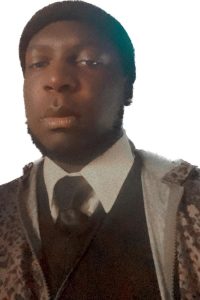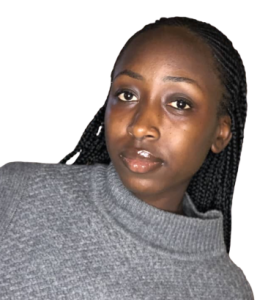 Bart Immanuel Jessey – Singer and Songwriter
Bart, aka Fleek, is a singer, songwriter, writer, recording artist, and voice-over artist. Bart is proud to have delivered exceptional work in his seven years in the music and audio industry. His creativity and technical expertise have led to his success as a freelancer.
Peace Denis – Administrative Assistant
Peace hails from Nigeria, West Africa and is currently studying English and Guidance and Counselling at the University. Aside from her academics, Peace is deeply passionate about writing and singing. She excels in both fields and finds joy in expressing herself through words and music. Additionally, Peace possesses excellent interpersonal skills, making her a good communicator with people of all ages, whether adults or children.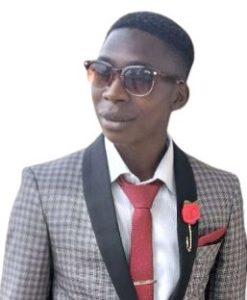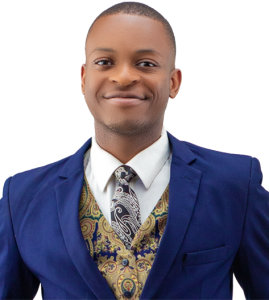 Langwen Solomon Mafwalal – Reacher and Writer
Solomon holds a Bachelor of Science degree in Geography and Planning (BSc.) and a Master's degree in Environmental Resources and Planning (MSc.). His expertise spans various areas, including geo-informatics, environmental impact assessment, health security safety and environment, and data processing. Additionally, he is a good researcher and has helped many with their academic journals and publications in his capacity as a freelancer. 
Salama Tongshinen Theophilus – Assistant Chief Operating Officer and Graphic Designer
Tongshinen also known as Teefix, is a brilliant graphic designer with a specialty in brand identity management. He has worked with numerous clients on freelancing platforms and through personal projects for over 5 years. Teefix is also a melodic songwriter with considerable music knowledge.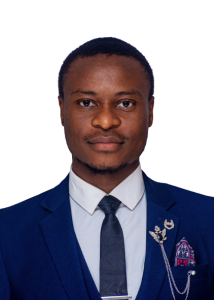 Wilfred Wuyakkah Salama – Brand and Merchandise Specialist
Wilfred is an accomplished visual artist and graphic designer with over seven years of experience. Over time, he has evolved from using basic design suites to more sophisticated world-class suites in making highly creative visual designs and illustrations. He has worked with national and international clients to raise brand awareness using stunning visual elements and print solutions.