James Stevens – President & CEO
James is a retired teacher from Houston, Texas. He was admitted to Prairie View A&M University, one of the Historically Black Colleges and Universities (HBCU), on an Army ROTC Award Letter. He entered the credit repair business when he needed to repair hi credit after being a victim of identity theft. He also started reals estate during that time, flipping distressed property to create wealth. After extensive research, he was able to fix the errors in his credit report and has since helped family, friends, and others repair their credit. His mission is to empower others to create wealth that will be passed down through generations.
James Dixon – Vice President of Reach & Marketing
James is a retired member of the United States Armed Forces. During his active duty, he encountered a challenging situation where he didn't receive his pay for several months due to identity theft. Upon conducting an intense investigation, he discovered that another soldier had the same first and last name and date of birth. Determined to rectify the situation, James worked tirelessly to successfully clear the errors in his credit report. As a result of his success, James has since helped others repair their credit, and his credit repair service has become highly sought after. With his personal experience and expertise, James has become a valuable asset in helping others navigate the complicated credit repair process.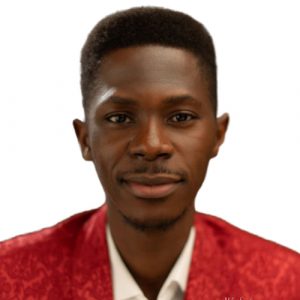 James Polamz-King – Communications Director
James is a talented and highly regarded writer and editor, known for his exceptional storytelling abilities. Throughout his career, James has honed his skills by working with a variety of agencies and companies, gaining valuable experience in the process. This expertise has not gone unnoticed, and James has become a sought-after talent on freelance platforms. He is in high demand for his writing and editing skills, as well as his ability to bring stories to life in a captivating and compelling way. With a keen eye for detail and a passion for storytelling, James is an asset to any team and continues to be a highly valued freelancer in the industry.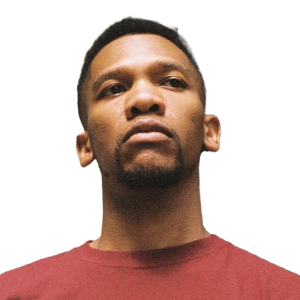 Chris Jenkins – Music Co-Director
Chris, a versatile artist known as TeamGetMoney, hails from South Carolina in the United States. His rapping, songwriting, audio engineering, and video editing skills have made him a sought-after talent in the industry. Chris' love for music began at a young age, and he has been perfecting his craft since he was 13. He has honed his skills through years of hard work and dedication and has become an expert in his field. Chris continues to pursue his passion and help others achieve their musical and editing goals through his work on the freelance platform Fiverr. He has become a highly-rated seller on Fiverr, helping many clients bring their musical and video projects to life.
Emmanuel Ikoko – Music Co-Director
Emmanuel is a highly experienced sound engineer, with over 15 years in the field. He is a multi-talented individual, proficient not only in sound engineering but also as a singer, songwriter, rapper, and record producer. His diverse skills and expertise have been well received on freelance sites, where he has established a solid reputation for delivering exceptional work. Whether in the studio or on stage, Emmanuel's passion for music is evident in all that he does, and he continues to be a sought-after professional in the industry.
Iningu – Music Co-Director
Iningu is a versatile and accomplished musician who brings a wide range of skills and experience to the table. As a music producer, multi-instrumentalist, singer, and songwriter, Iningu has a deep understanding of many different genres, including Afrobeat, pop, dancehall, RnB, Afro-pop, hip-hop, and future bass. This diverse skill set, combined with his natural talent and passion for music, has made him a successful musician in his own right. Iningu continues to captivate audiences with his dynamic and powerful music, leaving a lasting impression on all who experience his music.